BOYS

*WYOMING RASCAL ABC 565 3/4



"Rascal" is a grulla gelding born April 2001 to *Mac's Ginger ABC 108 1/2 (a
grulla appaloosa) by *Warrior's Range King ABC 1351. Rascal is 14.3 hands and an extreme.
Rascal and I have learned together and matured greatly over the last 4 years to the point where
we are a good fit now. He's put up with my training flaws and I've learned how to help him with
his. Rascal will end up being a great kids horse, just needs a little more exposure to the unusual
and unexpected. He's a solid ranch horse, opens gates and moves cattle, and won't take any
nonsense from a belligerent cow.


---
*STAG CREEK INDEPENDENCE ABC 3580

"Indy" is a dark bay gelding with not a touch of white on him born February 2006 to *Warrior's
Sheyenne Queen ABC 2489 by *Mead's Northern Express ABC 2191. He has the softest hair
I've felt on a curly, both in summer and winter and he has the kindest eyes. He appears to
be a quick learner; when he arrived we couldn't get near him, but within a short time, he was
halter broke, leading and picking up his feet. He sired 3 curly foals here, was gelded and is now
starting his new job as a saddle horse. He's quite tall compared to his buddy Firestarter, with
whom he made the trip from TX and is pastured with here, born just 2 days apart.


*WARRIOR FIRESTARTER ABC 3585

"Darter" is an extreme flaxen sorrel gelding born February 2006 to *Warrior Berndtie ABC 3155
by *Warrior's Midnight Zephyr ABC 2590. Darter, named because when he arrived, our little girl
couldn't say "ST's" yet, is actually not much of a darter. He's about as low key and laid back as
they come. Always comes right up to people for attention, and will stick around as long as you
let him. He was gelded summer'07 and will likely be a great kids horse due to his small size and
temperament. Darter is well started under saddle. Darter is super curly and kept his curls longer
this spring than any other horse here. FOR SALE
Powered by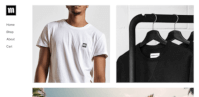 Create your own unique website with customizable templates.